LG 18650 HG2 20A 3000mAh Flat Top Rechargeable Battery
Regular price
Sale price
$6.99 USD
Unit price
per
Sale
Sold out
Description:
The 18650 LG HG2 model is one of the most popular models on the market. It is been widely used in high-performance devices, battery packs, and more. It has a 3000mAh capacity and 20A maximum continuous discharge
Specifications:
Manufacturer: LG Chem
Size: 18650
Model: HG2
Style: Flat Top
Chemistry: INR
Nominal Capacity: 3000mAh (Max)
Max Continuous Rated Discharge: 20A
Dimensions: 65.20 mm (Max) x 18.50 mm (Max)
Weight: 47.0g (Max)
Cut-off Voltage: 2.5V
Nominal Voltage: 3.6~3.7V
Max Voltage: 4.2V ± 0.05V
Protected: No, Unprotected
Please Read Before Ordering

Warning: Li-ion batteries may explode or burn due to improper use. Using these batteries for purposes not intended by the manufacturer, including outside a battery pack and/or without a BMS, may cause severe injury and damage. We are not responsible for any injuries caused by Li-ion batteries - use at your own risk!

All rechargeable batteries have inherent risks under any circumstance. Use caution with working with any rechargeable cells or rechargeable batteries, as they have dangerous charging characteristics and are known to explode or burn if mishandled. A purchaser and user of rechargeable batteries should educate themselves on rechargeable batteries, especially as to charging, discharging, assembly, and storage. We are not responsible for any damage caused by the misuse or mishandling of rechargeable cells or batteries.

Friendly Reminders:

Don't use with device that does not have BMS or PCB protection.

Don't store loose in your pocket, backpack, purse, or etc. Always use a case or box for storage or to carry with you.

When not in use, always store your battery in a case or box in which battery were delivered with.

Misusing or mishandling Li-ion battery can cause a serious risk of personal injury or property damage.

If misused or mishandled, the battery may explode, burn, or case a fire.

Only use with proper protection circuitry.

Don't short circuit intentionally or unintentionally.

Stay away from metal or conductive objects to prevent short circuiting.

Don't use the battery if battery's wrapper or terminal insulator is damaged or torn.

Don't use if battery is showing any visible damage.

Don't over-charged or charged battery above the maximum voltage rating.

Don't over-discharged or exceed battery above the continuous discharge rating.

Don't modify, disassemble, puncture, cut, crush, or incinerate the battery.

Don't expose the battery to liquids or high temperatures.

Don't use force to install the battery in any way.

Only use the battery within manufacturer's specification.

Store the battery at a safe place where the pet/child can't reach.

Always charge the battery in or on a fire-proof surface and never leave battery charging unattended.

Only use a proper smart charger to charge the battery.

Please fully charged the battery before first use. The charging time may vary, depends on the charger you have (may need from 4 to 12 hours). If your charger has a capacity indicator, it is normal that the first bar or first 20% to 25% would take the longest time to be charged.

Always use the batteries that are same brand, same model, and same condition. Don't mix and match with other batteries.

Immediately stop using the battery if any abnormal appearance occurs.

It is your responsibility to make sure that your charger or device is functional.

If exposed to battery electrolyte, flush with water immediately and/or immediately contact a physician or emergency services.

Don't throw away in trash; please properly recycle or dispose the battery.

By purchasing all products from our store, you agree that we make no warranties with respect to the goods sold on our website, including any warranty of merchantability or warranty of fitness for a particular purpose, whether express or implied by law, course of dealing, course of performance, usage of trade or otherwise. Buyer acknowledges that it has not relied upon any representation or warranty made by seller, or any other person on the seller's behalf. If purchasing for resale, buyer assumes all responsibility and agrees to forward all notifications and warnings to the purchaser.
Quality Control

We have tested random samples from each and every shipment to make sure all the batteries are fresh and genuine. You won't get this extra service from most suppliers.
Reminder

All Batteries Are Sold Individually (Not in a "Set" or "Pairs").
Share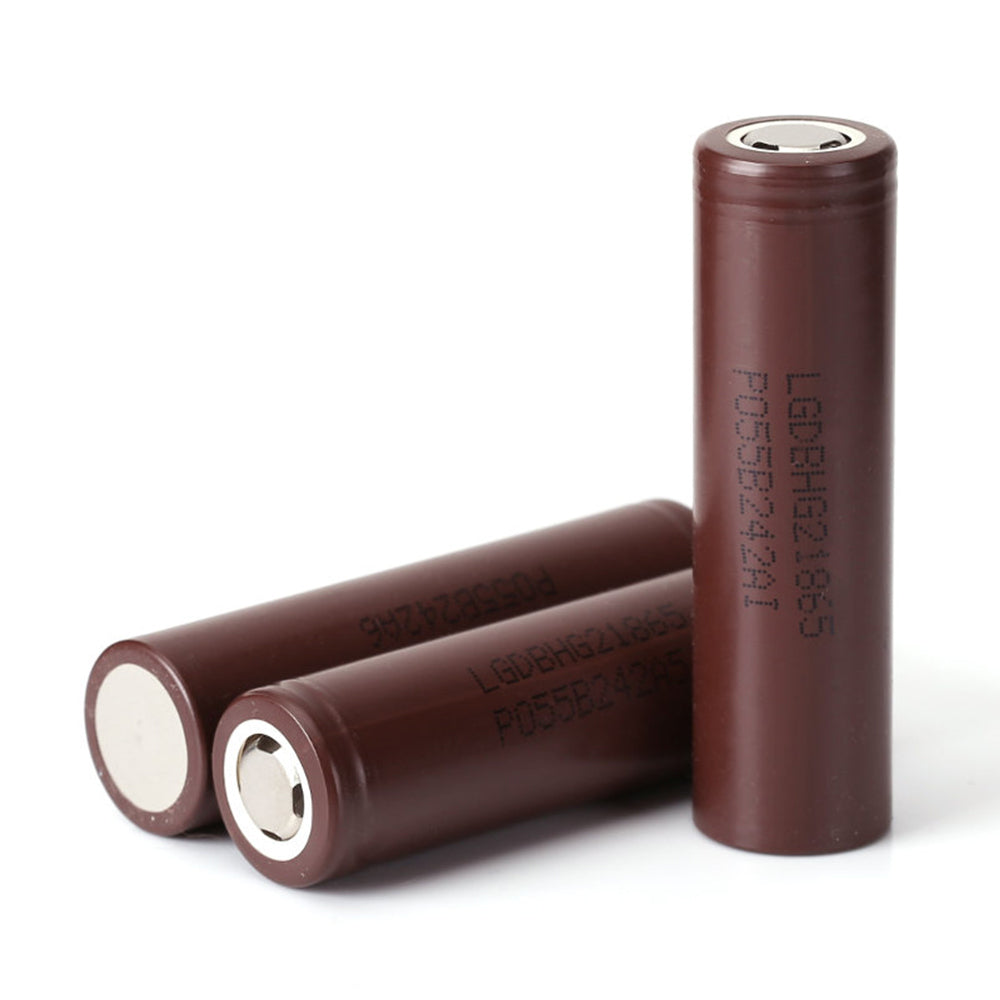 Shipping & Handling

Most orders are processed in 1 business day. Larger order may require additional handling time. Please note National Holiday, Saturday and Sunday are not considered business days.

Delivery Time

We offer many shipping methods. Please understand carrier delays are not within our control. We can't make any guarantees for a particular date of delivery. Any such guarantees are from the carriers only and subject to their policies. Please choose a right shipping method for your order.

Return

MOST of SALES are FINAL. We do not offer refunds, returns, or exchanges for any product has been used. Please choose carefully. If you have any questions about the products we sell or need help finding the right item, please contact us before ordering. In order to request for a return, the items must be unused and in the same condition that you received it. See return information page for more details.
Customer Reviews
Write a Review
Ask a Question
02/22/2021
Victor E.

United States
I recommend this product
LG HG2 18650 sized 3.0Ah 20A liion cells
These were bought for testing purposes (and will be added to a bank afterwards). I have not been able to test these cells yet,however immediately after opening the package I was pleasantly surprised. Both these LG's & the 21700's were shipped in the manufacturer's OEM packaging. I haven't seen that in years! It may not seem like anything significant to most, but if brought back fond memories from the 2010's when 30T/40T were $1.50/pair and VTC5A/D/6's were $1.25/pair (shipped from Japan by an industry buddy). Thanks M&B. I will update after tests and can tell I'll be buying in quantity. Great company.
01/27/2021
raymond y.

United States
01/21/2021
Royal G.

United States
I recommend this product
Satisfied
I'm still using it, keeps charge well, recomend as a cheap yet good quality battery.
01/16/2021
Ronald L.

United States
I recommend this product
Good products
Works great, recommended.
01/11/2021
William C.

United States